Page 1 of 1
You cannot start a new topic

You cannot reply to this topic
It's Kiwi Time!
Posted 09 May 2007 - 04:04 AM
---
Posted 09 May 2007 - 05:19 AM
It's good that BK has older people I can look up to.... :rolleyes:
---
Posted 09 May 2007 - 05:21 AM
Political Correctness is a doctrine fostered by a delusional, illogical, liberal minority, and rabidly promoted by an unscrupulous mainstream media, which holds forth the proposition that it is entirely possible to pick up a turd by the clean end.
---
Posted 09 May 2007 - 05:36 AM
Happy Birthday bud

---
Posted 09 May 2007 - 09:39 AM
Hope your day is great! :)

---
Posted 09 May 2007 - 10:50 AM
Happy birthday!!
you are probably old enough to vote.
in the next USA election. I'll take care of that for you.

Always right since the mid 1800s.
The future is so bright dim that I gotta wear shades night vision.
---
Posted 09 May 2007 - 11:59 AM
Happy birthday chum!

---
Posted 09 May 2007 - 03:58 PM
many thanks for the kind words...i was hoping i was going to slip through unnoticed...anyway it doesn`t matter...my wife told me this morning that i`m so emotionally immature i`m really only fourteen years old...


---
Posted 10 May 2007 - 02:48 AM
late as usual, but happy b-day, kiwi xxxxxxxxxxxxxxxxx

a tawdy autobiography written by a nobody
till
Dateline : Bristol
wakes up again.
'Drugs usually enhance or strengthen my perceptions and reactions, for good or ill. They've given me the resilience to withstand repeated shocks to my innocence gland. The brutal reality of politics alone would probably be intolerable without drugs.'
- Hunter S Thompson
*~the venereal Presleyterians are real happy to be here~*
---
Posted 30 May 2007 - 08:19 AM
Happy Belated Kiwi...
sorry I didn't post sooner.

---
Posted 31 May 2007 - 10:23 AM
!!!!!!!!!



I can't even count that high!

er....


Happy B-day!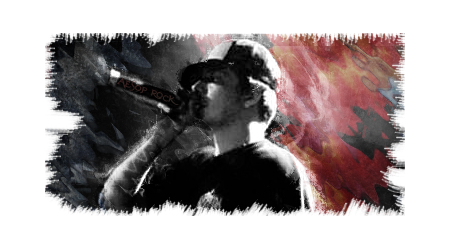 ---
Share this topic:
Page 1 of 1
You cannot start a new topic

You cannot reply to this topic
---
1 User(s) are reading this topic

0 members, 1 guests, 0 anonymous users